Imagine Your Life at the Lake
What comes to mind when you think of a lakefront home in the summertime? These luscious properties have the water views you dream of with private lake access to make you feel like royalty. Tucked amidst the stunning Sierra Nevada, take a moment to experience summer lakefront living at its finest.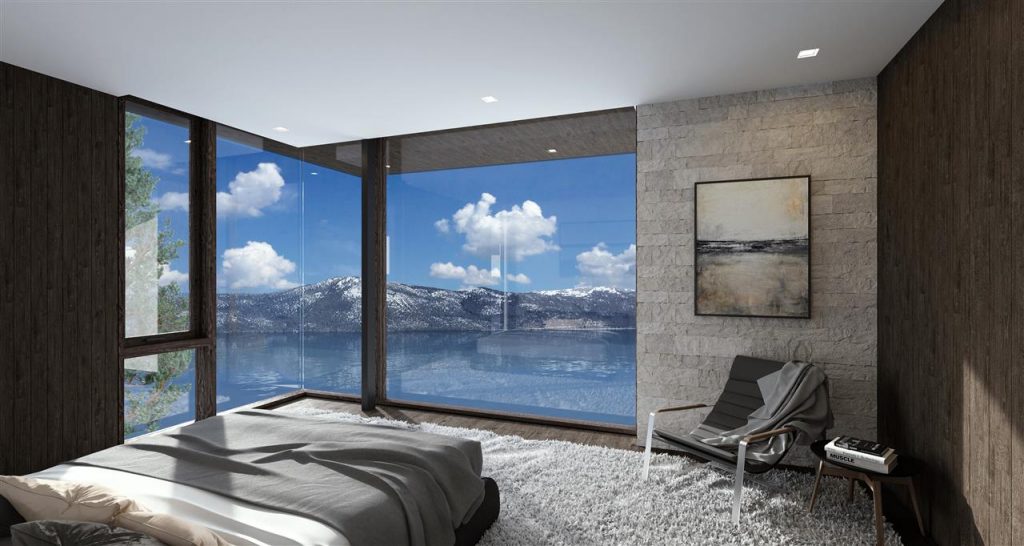 Imagine waking up to this glorious lakefront view every single day. Clean, modern lines, nothing to distract, here you can commune with nature without ever having to step outside.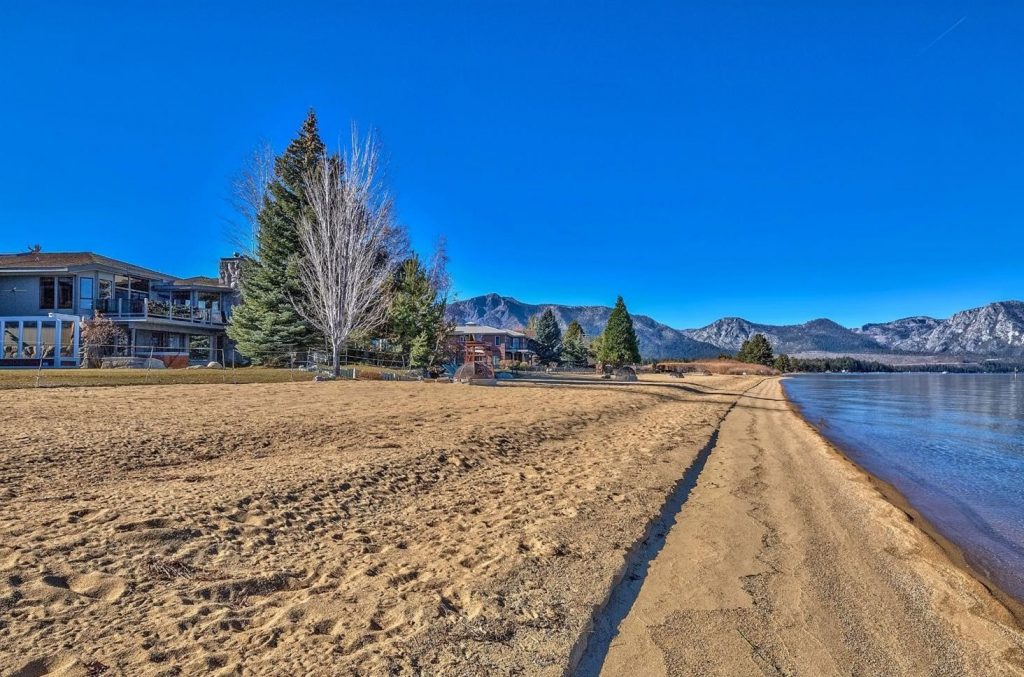 Envision yourself strolling onto your white sand beach, lounging alongside the glittering blue water, the warm sand massaging the bottoms of your feet as you take a moment to feel the earth underneath you.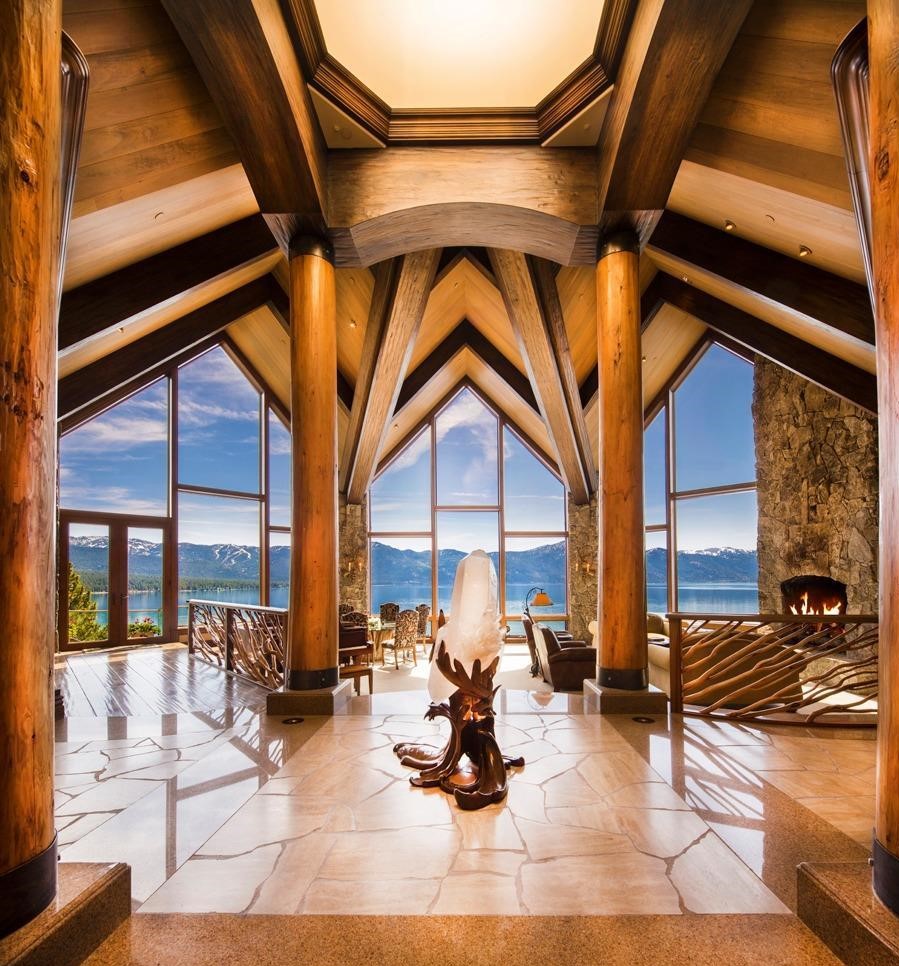 Step inside this palatial piece of art. See yourself here, enjoying your morning cup of joe, sitting in front of your elegant floor-to-ceiling windows, gazing out onto the vast beauty of the Jewel of the Sierra.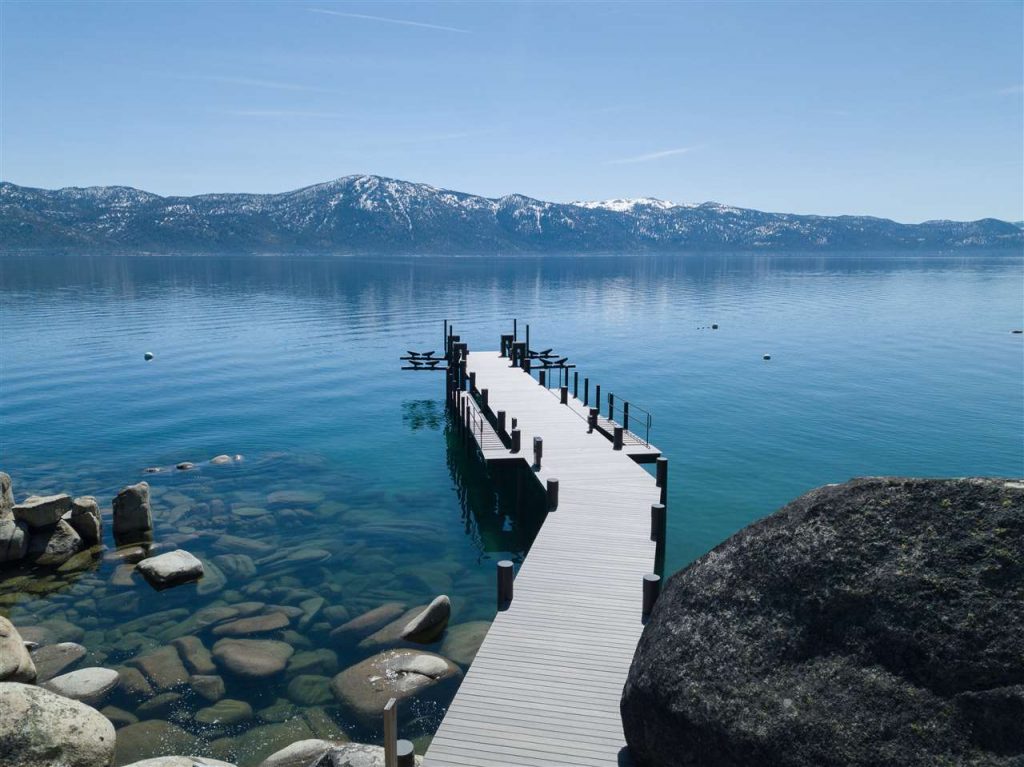 Sitting at the edge of this deepwater pier, dip your toes into the crisp, cool waters and contemplate heaven all around you. Then drop your kayak into the water for some adventurous exercise along the shore.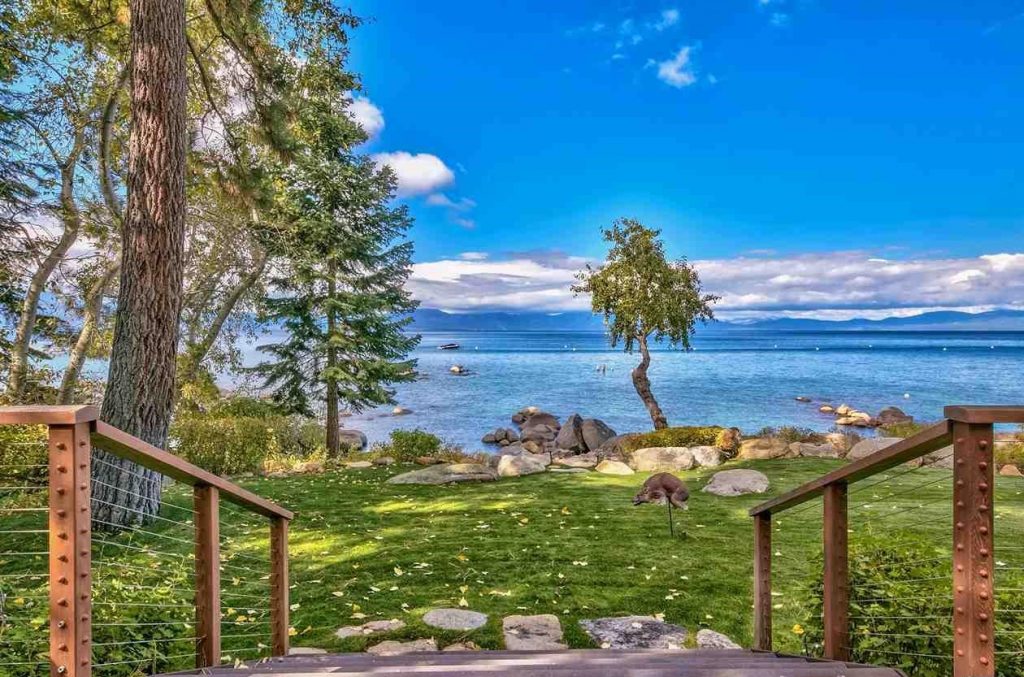 Step onto your lush, lakefront lawn for a little game of croquet. Pause to watch the wood ducks diving in the water—see, feel and smell the beauty of Lake Tahoe all around you, all summer long.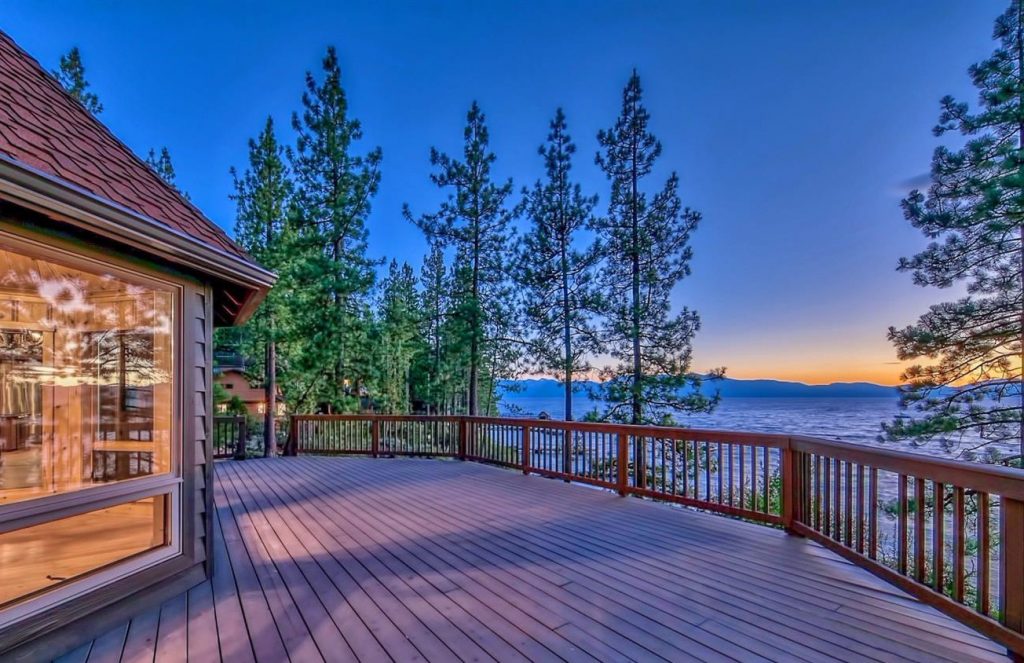 And the grand finale, for the perfect end to another perfect day, relish the rich colors of a sunset kissing the mountains at dusk. An Instagram moment live, right in front of you, yours forevermore.
See more luxury lake and mountain properties in the Reno-Tahoe-Carson region.